Message from the chairman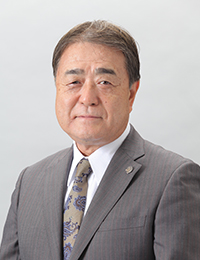 Kyoichi Mizuno
Thank you visiting Yokohama Medical Association homepage.
The Yokohama Medical Association is composed of doctors from 18 Medical district members in Yokohama and 1 university district of Yokohama City University. With members to exceed 3800, it is one of the largest city/county medical association in Japan. Beginning April 2013, we have re-launched as a "corporation" and provides day to day medical treatment refreshed as a public corporation.
Devoted to secure health and safety of city residents, we operate 3 off hour emergency medical treatment centers at Sakuragicho, Hokubu and Nanseibu to provide 1st level emergency medical treatment as well as various physical checkups, vaccinations, and health maintenance activities in conjunction with off hour clinics operated by our sub units in 18 districts.
In addition, we operate a community medicine cooperation center to introduce medical institution information to our residents and also operate 2 nurse schools at Kikuna and Hodogaya. We also select doctors to be appointed to schools and nurseries and train our members to be able to perform life long education and home medical care with consideration of extreme aging society. In an event of a natural disaster, we plan to secure local medical care under agreement and various activities defined with Yokohama city government with continuous efforts to further improve and enhance.
We suggest to refer to various town hall lectures, "MINNANO KENKO ( "Everyone's Health" , a public information magazine)", where health care information are been transmitted.
We hope that our homepage would contribute to the overall health of our citizens. Suggestions and requests to further improve our website are welcome.